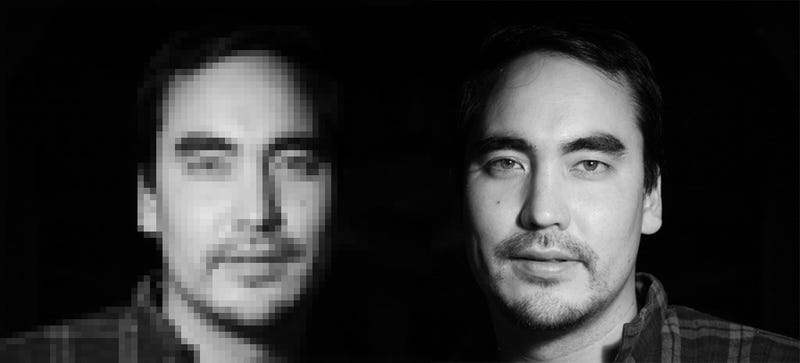 Tim Wu is a busy man. When he's not teaching law at Columbia or writing for The New Yorker, he's testifying before Congress about the FCC proposed net neutrality. And as of last month, Wu is running for lieutenant governor of New York State. Busy might not be the right term, actually. Tim Wu is brimming with purpose.
Tim Wu is answering your questions in the comments of this post right now. Here's a quick look on what the Columbia law professor's been up to lately; head to the end to join our chat in progress!
All this seems inevitable, when you look back at Wu's background. From the time his mom bought the family an Apple II computer in 1980 until now, Wu's been fascinated with computers. After earning a biochemistry degree from McGill and a law degree from Harvard, he headed to Silicon Valley in 2000, like many in his generation did. And like many in his generation, he became disillusioned.
It wasn't so much the bursting of the dot com bubble that gave the young internet enthusiast pause. About fifteen years ago, Wu was working in a marketing job at a company that sold network routers, many of which went to China. "Most of our products were designed to control the Internet and extract revenue," he told Bloomberg in 2007. "My stomach wasn't in it."
So a couple years later, Wu landed a teaching job at the University of Virginia and started collaborating with Lawrence Lessig, who had just founded Creative Commons. Lessig encouraged him to write a paper about broadband discrimination in 2003. In this paper, Wu coined a term to describe a concept that would keep giant corporations from taking over the internet, a process that had already begun in his own estimates. Wu called this idea network neutrality—net neutrality for short.
Fast forward a decade and net neutrality is one of the most talked about issues in technology. People are talking about it because it's in serious jeopardy thanks to some questionable maneuvering from the FCC who's long been tasked with regulating the internet. This situation is especially frustrating since, largely due to Wu's own research, net neutrality used to be protected by the FCC, but a federal court ruled earlier this year that the agency didn't have the proper authority. Now the FCC is moving forward with a new set of (horrible) rules that would enable fast lanes on the internet and potentially destroy the concept of net neutrality that Wu's been fighting for all these years.