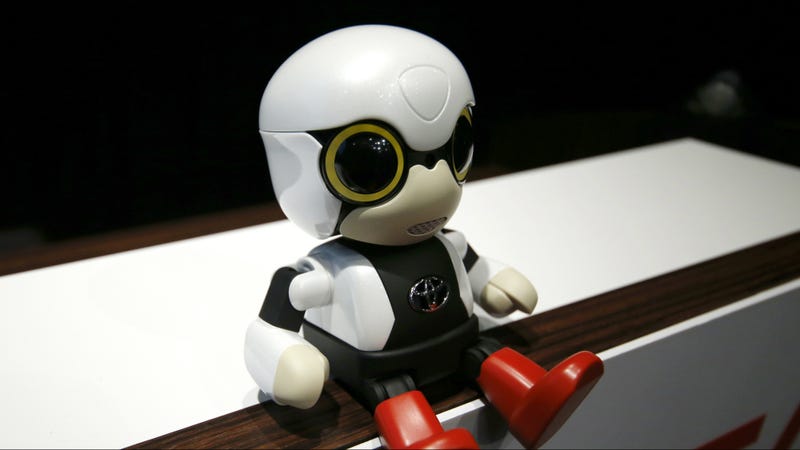 Japan's birth rate has been on decline for some time now, so engineers at Toyota have come up with an ingenious solution to help people apparently feel the companionship of kids: an annoying robot.

"He wobbles a bit, and this is meant to emulate a seated baby, which hasn't fully developed the skills to balance itself," Fuminori Kataoka, Kirobo Mini's chief design engineer, told Reuters. "This vulnerability is meant to invoke an emotional connection."
The Kirobo Mini also speaks in a high pitched voice, just like a real baby that will never let you get any sleep and is slowly ruining your marriage. And, just like a real baby, it will drain your wallet. This freak robot costs $392.
Reuters notes Japan's aging population as a catalyst for the contraption:
Toyota's non-automotive venture aims to tap a demographic trend that has put Japan at the forefront of aging among the world's industrial nations, resulting in a population contraction unprecedented for a country not at war, or racked by famine or disease.
Toyota says the robot has baked in artificial intelligence that makes it as smart as a 5 year-old. The robot also uses a built-in camera to recognize facial expressions and learn phrases. As the Verge notes, it's a smaller version of the Kirobo robot sent into space with Japanese astronaut Koichi Wakata in 2013. It's also just the latest little robot geared to people missing having family members around: