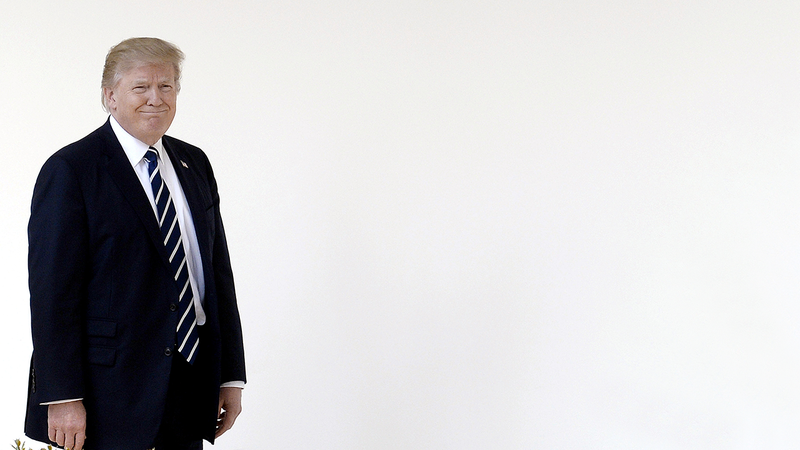 Remember the day after the inauguration? Okay, we were hungover, too, but do you remember how Trump might have violated federal records-keeping laws by illegally deleting his tweets while in office? Turns out, the National Archives also heard about that and took action.
David Ferriero, Archivist of the United States, recently replied to a letter from Senators Claire McCaskill and Tom Carper regarding the Trump White House's shoddy record-keeping practices. Among other things, the senators asked about the administration's use of encrypted messaging apps (namely, Confide), private email addresses, unsecured smartphones, and Twitter. Ferriero basically replied by saying that the White House has been briefed on how to abide by the Presidential Records Act as well as the Federal Records Act. But the archivist also admits that the president can do whatever he wants, to a degree.
The Twitter issue stands out as particularly troubling collision of influence and recklessness. The National Archives can't explicitly order the president not to delete his tweets. Ferriero told the senators that "under the PRA, records management authority is vested in the president, and NARA does not make 'determinations' with respect to whether something is or is not a Presidential record." However, the National Archives did advise the Trump administration to "capture and preserve all tweets that the President posts… including those that are subsequently deleted." Trump White House officials said that they were already doing that, which, could be a complete lie. (The Trump White House lies a lot.)
The archivist's response went on to address the questions about Trump's use of an unsecured phone, private email, and encrypted messaging apps. Unfortunately for America, the answers are all pretty limp. Regarding the unsecured phone, Ferriero said, "NARA has not provided or been asked to provide guidance to any 'federal agency' regarding methods to ensure that President Trump's communications made through his personal smartphone are preserved." In other words, Trump might be using an unsecured smartphone, but there's nothing the National Archives can do about it—ditto for Congress, which can only offer recommendations about how the president uses dangerous technology.