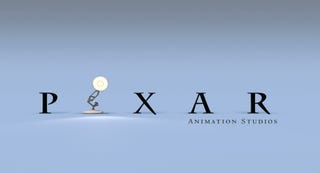 It's safe to say Pixar does amazing things with animation. They've released hit movie after hit movie, almost guaranteeing to top the box office with every title. But while their movies get most of the attention, people often don't realize they started off making shorts before they ever made movies. And they've continued to do as good a job with their shorts as they have with their movies.
That leads to some questions, though. Which is the best? Which is the worst? It's kind of hard to judge after watching them all in a row. They're all fantastic in their own ways, after all. Still, the Internet (a gaping maw of lists and rankings) demands it must be done. So venture into this precarious territory together, and share how we think these shorts stack up together. Below you'll find mine, but please share yours as well.
13. Tin Toy
OH GOD WHAT IS UP WITH THAT BABY?! Like, this short has a sweet sentiment behind it, but it's completely eclipsed by this nightmare child. All those toys are totally justified in hiding from its flailing arms of terror. To be fair, the this was an amazing achievement considering the technology available at the time. So even though the baby still kind of scares me, there's no hate for Tin Toy.
12. Boundin'