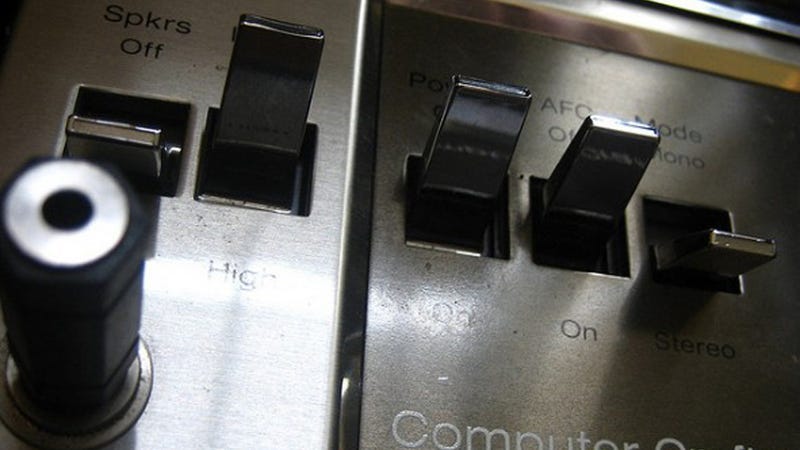 Attention, Mac people who just bought or are about to receive a new iPhone. If your old iPhone is still fairly new, you don't have any kids yammering for an iPod Touch (that you want to give them), and you have no other reason to keep it, you should probably sell it.
Thanks in part to the unfortunate phenomenon of iPhone theft —something that should eventually decrease with iOS 7′s Activation Lock feature – there's a healthy ecosystem around selling old iPhones. In some malls, you can simply drop them into a mailbox-type box to "receive your cash on the spot."
If your old iPhone is old and busted, like mine, you probably won't get much for it. Here's a better idea: Turn that old iPhone into a wireless music receiver for $3, and plug it into a stereo or powered speakers in your house. Presto: wireless music from any source.
The best answer we've found for this, WiFi2HiFi ($3), solves a problem with the iPhone — namely, that it cannot act as wireless AirPlay receivers, the way Androids can (unless you jailbreak them).