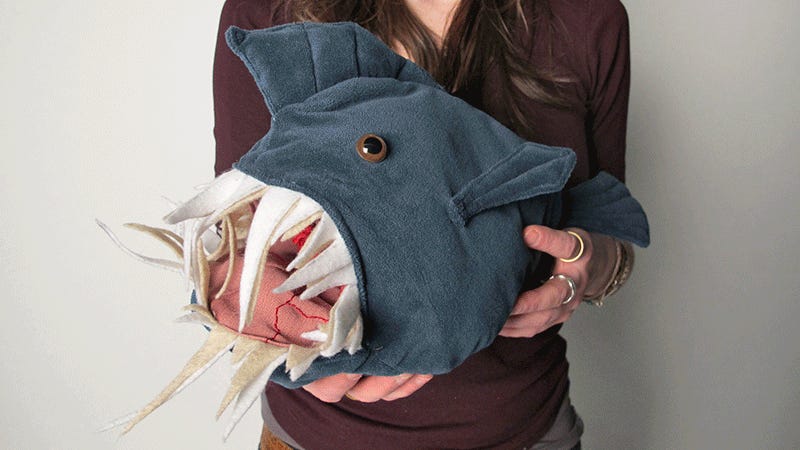 Way back in 2014, Rachel Ciavarella created an unusual plush toy called Morris that could be turned inside out, revealing the fish's inner biology. The stuffed animal was actually just an experiment in textures and materials, but so many people reached out wanting to buy one that Rachel is finally making the toy available for sale in limited numbers.
With its massive fangs and beady little eyes, no one's going to pretend that Morris the anglerfish looks as cute and cuddly as the teddy bears you'll find in any toy store. But since kids also love being grossed out, the toy is a great opportunity to teach children some basic anatomy lessons about what you'll find inside an animal, and themselves.
Rachel has started a $25,000 Kickstarter campaign that will help her put Morris into production. The campaign will help cover the cost of a minimal 1,000-unit production run from the factory that will manufacture it, as well as the cost of shipping it to each backer if the campaign is a success.