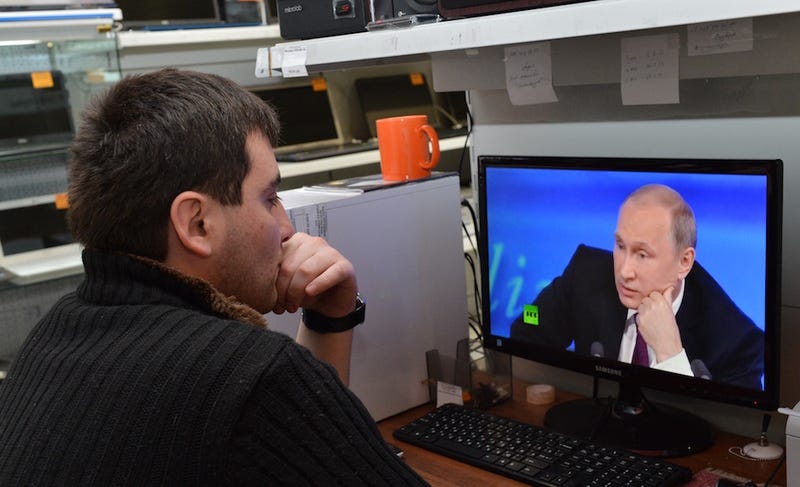 On Tuesday, Moscow announced that it would begin transitioning the email software on 6,000 of its government computers away from Microsoft and toward a state-run system.
Bloomberg reports that the pronouncement came from Artem Yermolaev, Moscow's head of information technology, who added that the new software may soon find its way to 600,000 computers and servers. He also said that the city may get rid of Windows and Office.
According to Bloomberg, the move was a response to Russian President Vladimir Putin's recent demands that the country shift away from foreign technology—demands prompted in part by "concerns over security and reliability" following the stoppage of foreign-controlled technology services after Russia's 2014 annexation of Crimea.

"We want the money of taxpayers and state-run firms to be primarily spent on local software," communications minister Nikolay Nikiforov said. Moscow's new email system will be put in place by Rostelecom PJSC, a Russian internet provider, and will use software created by Russia's New Cloud Technologies. (In an email, a Microsoft spokesperson declined to comment on the switch.)
It's yet another notch in Putin's ever-constricting internet belt. In July, the koala fan had demanded "encryption keys" that would unlock all of the web's data; the mandate would somehow give the government to a mysterious power to decode all of the encoded data passing through the Russian ISPs. A few weeks later, the country's Federal Security Service said it had made them, though it didn't specify how. The demands were part of a powerful new surveillance bill that advocated for data retention and backdoor access. (Edward Snowden, the most public thorn in the side of internet surveillance fans and likely Russia resident, has come out against the new laws.)