Twain Harte rock in California is in a period of active exfoliation, sloughing sheets of granite in creaking, cracking, rock-flaking, dust-shedding, exhilarating glory.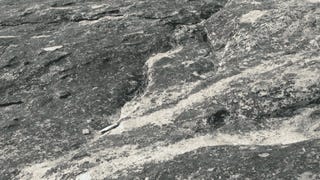 Explosive exfoliation! Image credit: dotysan/Mika McKinnon
Geologic processes happen on inconvenient timescales, either so slowly it's hard to notice, or catastrophically quickly in a manner decidedly hazardous to observers. But sometimes we get lucky, and are in just the right place at just the right time to watch something incredible without dying in the process.
Exfoliation is a form of mechanical weathering, breaking intact rock into smaller pieces.