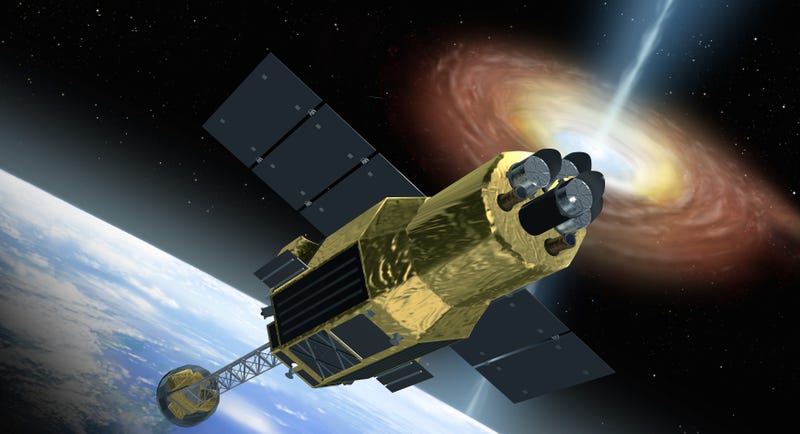 After a full month spinning out of control in space, Japan's Space Agency has finally figured out how it lost control of Hitomi, a very expensive satellite that was hunting for black holes. This also means the agency will never get it back.
JAXA announced today that it has exhausted all efforts at getting Hitomi back and will leave the $273 million satellite—which it had previously described as key to unlocking the mysteries of the universe—to drift off into space. Although the agency will never get Hitomi back, it does, at long last, have an explanation for just what it was that caused the problems for the highly-anticipated satellite almost immediately after it was launched.
It wasn't a collision with debris or a malfunctioning thruster, as had been speculated. Instead, the source of the trouble was a series of system errors (including software and human errors) that caused the satellite to spin wildly out of control. Even worse, the solar panels on both sides of the satellite broke away at their bases (potentially explaining some of that debris that was spotted around Hitomi immediately after it began having problems). This killed one of its primary power sources.