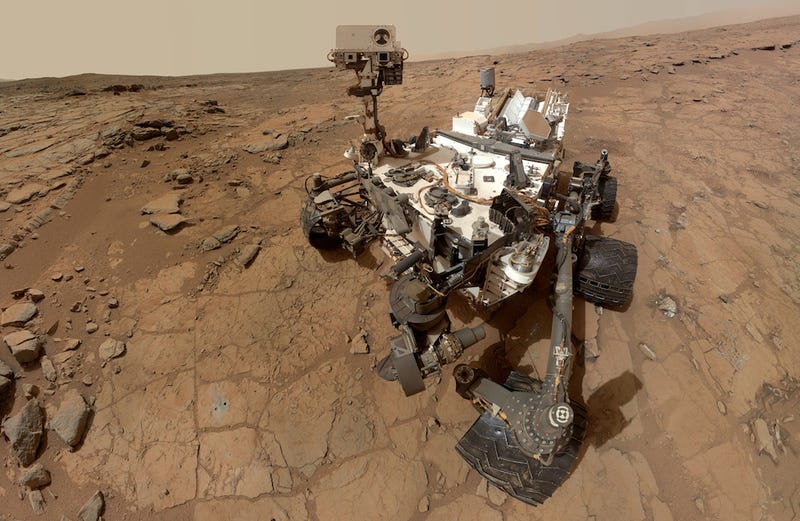 Mars is a big boy. At 4.5 billion years old, the Red Planet can surely take care of itself by now—but you wouldn't know it based on the great lengths NASA and friends go to protect it from contamination by Earthly debris. Some astrobiologists think these measures are unnecessary.
Cornell's Alberto G. Fairén and Washington State University's Dirk Schulze-Makuch are two of those dissenting astrobiologists. Earlier this year, they published a manifesto of sorts in Nature Geoscience detailing the futility of our attempts to keep Earth's germs off of Mars. Their argument hinges on a pretty salient point: "If Earth life cannot thrive on Mars, we don't need any special cleaning protocol for our spacecraft," argues Farién, "and if Earth life actually can survive on Mars, it most likely already does, after four billion years of meteoritic transport and four decades of spacecraft investigations not always following sterilization procedures."
Beyond the fact that NASA spacecraft are not the only foreign bodies that slam into Mars, it's impossible to completely sterilize anything we send there. Yet we try. Fairén says that NASA devoted some ten percent of the billion dollar budget of the Viking mission toward planetary protection. That's a lot of money to spend on rubber gloves—or whatever they use to keep spacecraft clean. Plus this planetary protection scheme on Mars is going to seem totally silly when the germ machines called human beings land there in 20 years or so.