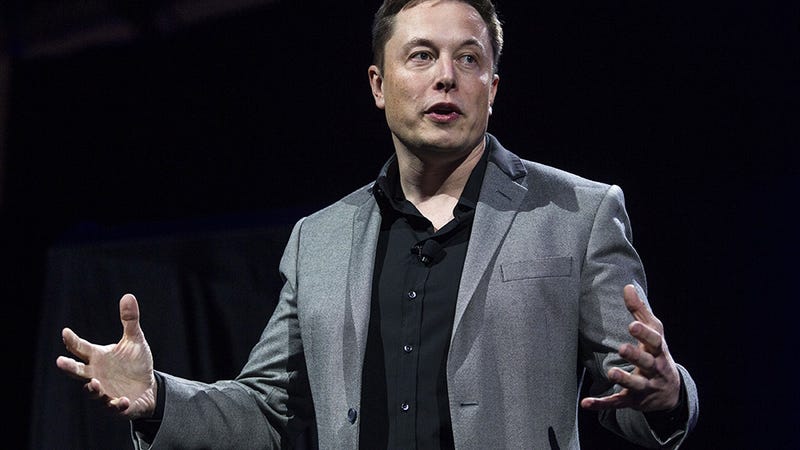 Last Thursday, a Tesla production associate named Jose Moran came forward to publicly decry working conditions at the company's plant in Fremont, California, including what he describes as grueling hours, low wages, and frequent, preventable injuries—issues he felt could be fixed by joining the United Automobile, Aerospace and Agricultural Implement Workers of America (UAW). The Fremont plant is located in the building formerly occupied by NUMMI—the experimental facility jointly owned by GM and Toyota. In direct messages to Gizmodo, Musk alleged that "UAW has been trying to unionize Tesla since 2010" when NUMMI closed down and that Moran "works for the UAW."
Several current and former employees who spoke with Gizmodo vouched for Moran's story, sharing their own experiences from Fremont which one described as a "borderline slave conditions." Along with claims of regular twelve hours shifts and six or seven day workweeks, a five-year employee backed Moran's assertion of poorly-designed equipment that leads to injuries. He alleges one such piece of equipment led to an injury causing him "extremely severe pain in my hands, forearms, shoulders [and] neck." The same employee noted in his email to Gizmodo that "if don't come...it is a write up, doesn't matter if you're sick, completely exhausted or in aggravating pain."
A recently-fired employee had similarly poor experiences, citing long hours, low pay, and uncaring management. He also alleged that "roughly 70% of my peers were temp workers." An applicant and a relative of a Tesla employee claimed that Tesla was sourcing these contractors through Volt Workforce Solutions, "an industry leader in identifying and recruiting best-fit contingent talent," and that the contractors are regularly paid as little as $17, according to claims by Moran and others close to the situation. A job flyer from Volt hosted on the nearby College of Alameda website also lists this figure.
Gizmodo was not able to verify the wages or prevalence of contractors at Fremont and Volt did not respond to multiple requests for comment, though Tesla has faced similar criticism in the past. Construction of Gigafactory 1—the company's massive lithium-ion battery plant—was briefly halted this time last year due to claims by District 16 of the Painters' Union that Tesla was sourcing labor from non-union out-of-state contractors in spite of $1.4 billion in tax incentives from the state of Nevada where it's located. Union president Todd Koch did not respond to our request for comment.
UAW Senior Communications Advisor Brian Rothenberg declined to provide a statement from the union other than to call Gizmodo "fake news" over a half dozen emails. "You should make clear at the top of your story that Mr Musk's accusation was false," he wrote in an email. After Rothenberg's emails, many Tesla employees who had come forward to speak about Fremont went silent.