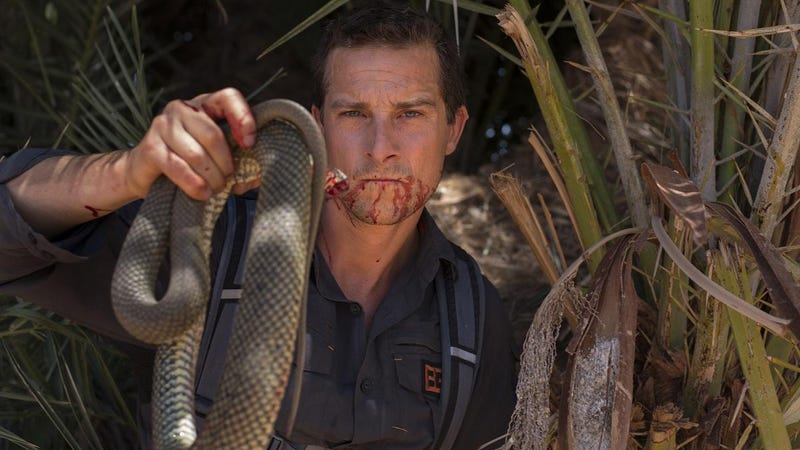 What's wrong with learning to start a fire with sticks or drinking your urine in an emergency? Stuff like that makes great TV, but piss poor survival advice that's misleading and potentially downright dangerous.
They aren't realistic survival scenarios: On Discovery's popular show "Naked and Afraid," moderately attractive people take their clothes off, then spend 21 days in the jungle trying to suck their stomachs in.
I once watched Bear Grylls walk out onto frozen sea ice, strip down to his skivvies, then jump through a hole into the frigid ocean.
At lunch the other day, a friend described one of the generic ex-military survival show hosts demonstrating how to hunt down an elk. A freakin' elk!
Let's be clear about one thing. It is extremely, extremely unlikely that you will ever find yourself in any of these situations. I don't know about you, but I only wake up to unexpectedly find myself naked in an exotic location with a member of the opposite sex on a fairly infrequent basis. And when I do, my priority is coffee, not killing snakes. The best way to survive jumping through a hole in sea ice is to not jump through that hole in the first place. Real elk hunters spend days at a time hiding in a tree stand, take elaborate steps to mask their scent, then shoot the elk at great distance with a high powered rifle equipped with a precision scope. And, even then, they still come home empty handed more often than not.