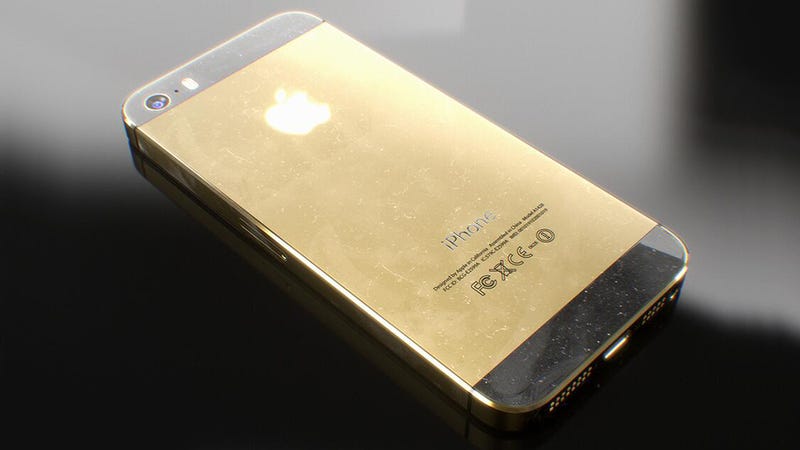 Like a terrible winter, the gold iPhone is coming. Multiple sources have confirmed that Apple's next toy will be available in gold. Not real gold, but fake gold-colored aluminum. They will look like 1980s cigarette cases! Would you buy one of these garish things?
Unless you're someone pretending to be rich in Russia, China or some Arab country—the real rich people there only buy real 24 carat gold iPhones—or Mr. T, the answer is probably no.
But perhaps I'm mistaken. Maybe this will be the next big thing and soon, everything will be made of fake gold and glitter—just like everything turned to translucent ocean green plastic when Apple introduced the first iMac.