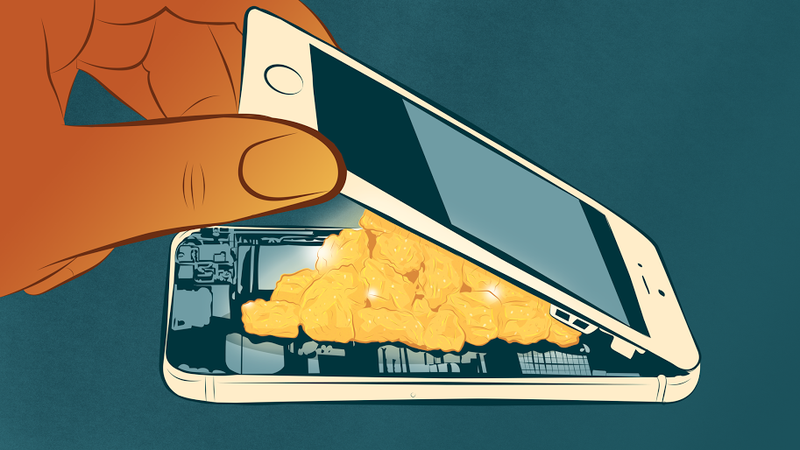 Last month, the internet flew into a frenzy over news that Apple recovered $40 million worth of gold from old gadgets last year. That story turned out to be wildly oversold. But our eagerness to celebrate a tech company's recycling victory speaks to a disturbing truth.

We're terrible at recycling rare and important metals from our devices.
Gold recycling is the recipe for a viral story, but there's a group of metals that are even harder to come by, and far more vital to modern technology. Called rare earths, these obscure elements are sprinkled in virtually every consumer electronic, automobile, and green energy product on the market. They're the spark that supercharges our technology, bringing us higher speeds, better performance, longer lifespans, and greater efficiency.
And yet after we use rare earths once, we discard them. Why?
"This is basically a problem of economics," Alex King, director of the Critical Materials Institute, told Gizmodo. "When you're trying to recover anything from post-consumer waste, the first thing you have to do is collect a large amount of it. Sometimes, the cost of that step exceeds the value of the metal you want to recycle."
A group of seventeen chemically similar elements dispersed in low concentrations throughout our planet's crust, rare earths are to technology like yeast is to bread. We only ever use a pinch, but that pinch is essential.
A dash of neodymium gives strength to the magnets inside hard disk drives, speakers, and electric motors. A dusting of dysprosium adds heat resistance. A speck of europium and terbium lights up our TVs in brilliant reds and greens. A thimbleful of cerium is used to polish our smartphone screens atomically smooth.

These metals and the wonders they've brought don't come without cost. The mining process, which involves dissolving huge quantities of rock in powerful acids, poisons towns and generates lakes of radioactive waste. Naturally, production is centered China, where labor is cheap and regulations are lax. The environmental toll is one that all technology users implicitly—in many cases, unknowingly—accept.