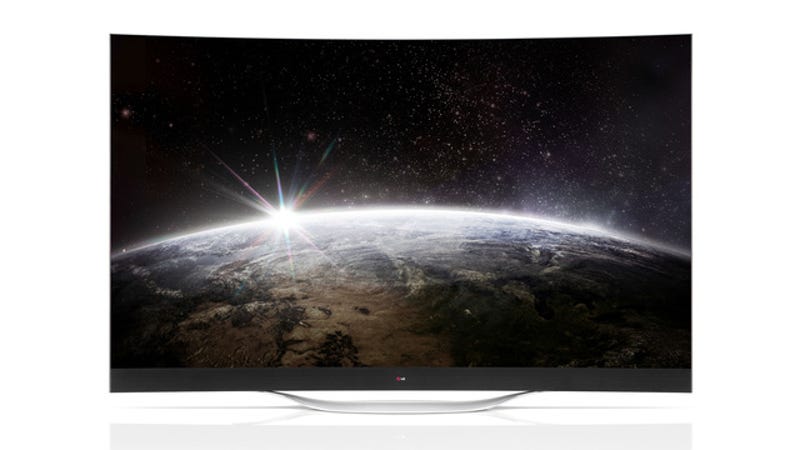 They've been a vital aspect of movie theater visuals for years, but curved displays have become increasingly common on small screens—specifically high-end OLED televisions and adventurous smartphones. But are curves in your TV or phone really the wave of the future? Or just another marketing gimmick?
Why Curved Works For Movie Theaters
Many movie theaters, such as Hollywood's Cinerama Dome, employ horizontal-curved screens to correct for the distortions caused by projecting the image at very large sizes and super-wide formats like 23:9 Cinemascope.
When you project an image onto a completely flat screen from a single fixed point (i.e. the projector room), the light has to travel farther from the projector lens to reach the edges of the screen than it does to the center. This causes the image to bulge along the sides, and pull in along the top and bottom. It's known as the pincushion effect, and it makes for a murky viewing experience.
But by incorporating a horizontal curve to the screen—thereby pushing the edges of the screen closer to the projector—theater operators can negate the distortion and create an image that's perceived as flat by the audience. Even then, restraint is cautioned; as Dr. Raymond Soneira, CEO of Displaymate, explained to Gizmodo, "the focal planes of almost all cameras are flat rather than curved, so a small amount of geometric distortion is introduced using a curved screen. The curvature should be kept small."
This negating effect diminishes the further you move away from the theater's "sweet spot," which is why it's so important to pick the right seat when you go to the movies.