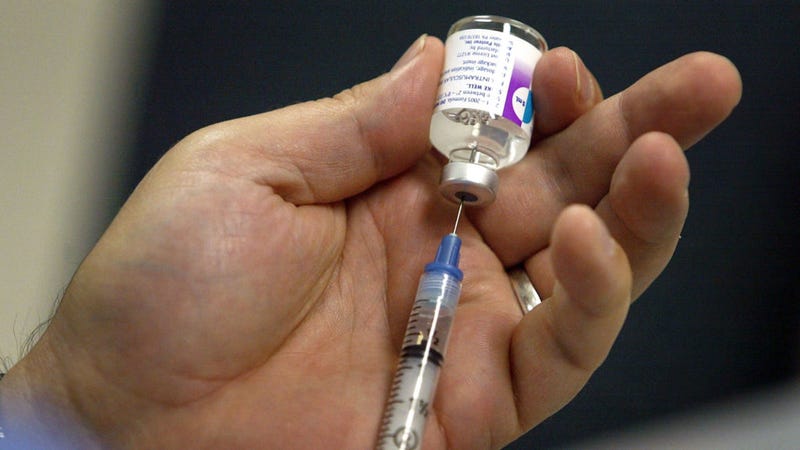 It's still flu season, but a preliminary report by the US Centers for Disease Control suggests this year's flu shot is nearly 50 percent effective at reducing a person's chance of getting sick. This is actually pretty good considering that, just two years ago, the flu shot's effectiveness was down at a paltry 19 percent. Here's why the flu shot varies so widely from year to year—and why you should get a shot this year if you haven't already.

The CDC doesn't know the exact rate at which the flu vaccine confers immunity in a given year, but by counting the number of vaccinated people who come in for a doctors visit, it can approximate the performance of the shot. For the 2016-2017 flu season, the CDC estimates the effectiveness of the influenza vaccine at 48 percent, meaning that's how much a person's risk of getting sick and having to seek medical attention is reduced.
That's significant. The CDC says it's not too late to get the flu shot, especially when the virus is still circulating—which it is. The length of the flu season varies each year, sometimes pushing into late May.