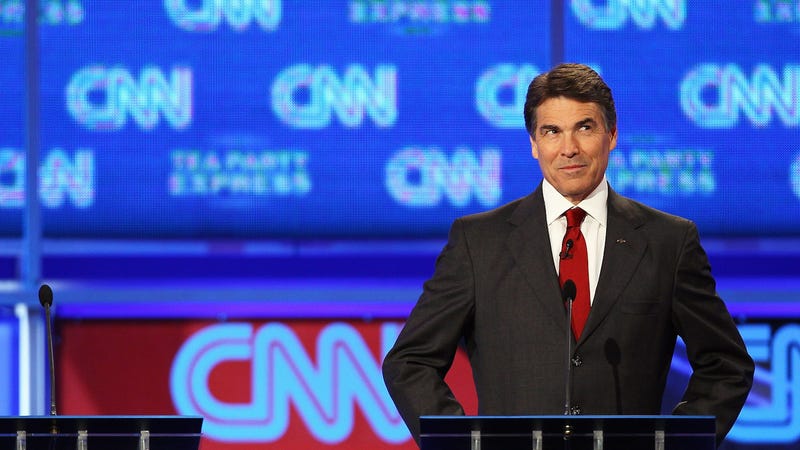 President-elect Donald Trump has nominated former Texas governor and climate change denialist Rick Perry to lead the US Department of Energy—the same department Perry said he'd dismantle in his now-infamous "oops moment."

During the 2011 GOP debates, Perry proudly proclaimed he would eliminate three federal agencies: Commerce, Education—and...um....uh....an agency the name of which he couldn't remember. The fact Perry will now lead that forgotten agency is a supreme twist of irony.
It's sad commentary on yet another dubious Trump cabinet appointment. Sadder still is how ill-equipped Perry is to lead this critically important national security agency.