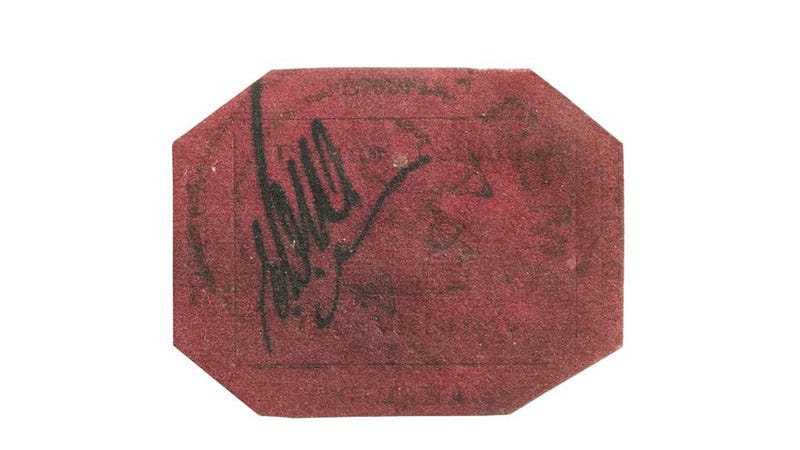 It may be hard to believe, but that faded bit of paper you see above is actually the most sought-after and revered stamp in the world. Or at least, it will be this June, which is when it's poised to pull in a whopping $10-20 million at auction—the most money ever spent a dirty piece of paper.
This particular jewel of the stamp-collecting world has broken single-stamp auction records a total of three different times since 1856. So what is it that makes this 19th century lickable worth the tens of millions of dollars it'll be going for come auction day?
What Is It?
For something that costs about 20 times the recently vandalized Ai Weiwei vase, the stamp itself, measuring in at a hearty one and one-and-a-quarter inches, is a pretty innocuous-looking purchase. If you found it in your pocket, you'd throw it away in a heartbeat. But in doing so, you'd be throwing away the only remaining 1856 British Guiana One-Cent Magenta stamp, one of the rarest stamps in the world.