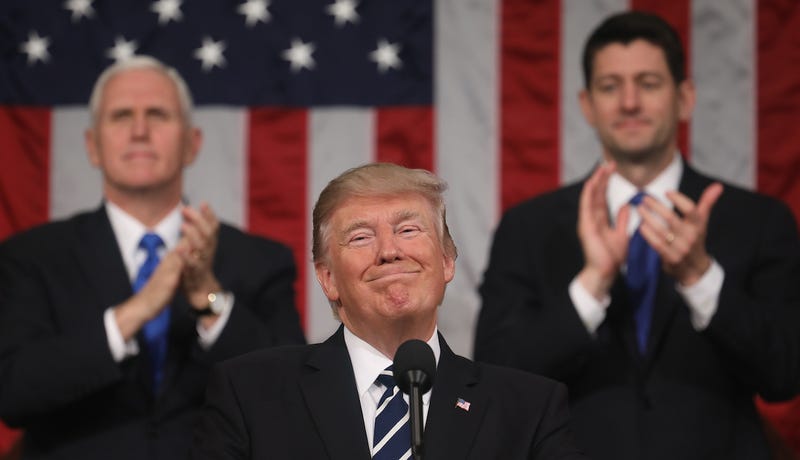 Tuesday night, in his address to Congress, President Trump invited as his guest a college sophomore with a rare disease to illustrate why the Food and Drug Administration needs to be ripped to pieces. After 20-year-old Megan Crowley was diagnosed with the neuromuscular disorder Pompe disease as a young child, her father helped found a biotech company to develop a drug to save her.
"Our slow and burdensome approval process at the Food and Drug Administration keeps too many advances, like the one that saved Megan's life, from reaching those in need," Trump said in his address. "If we slash the restraints, not just at the FDA but across our government, then we will be blessed with far more miracles like Megan."
Crowley's story is well known: it was the subject a 2010 Hollywood drama starring Harrison Ford and Keri Russell called Extraordinary Measures. The thing is, the FDA's regulatory process is not what stood in the way of developing a drug to save Megan Crowley—a lack of basic scientific knowledge was. Nor would dismantling the agency have brought that drug to market more expeditiously.
There is actually a lot of interest within the pharmaceutical industry in developing so-called 'orphan drugs' to treat diseases affecting fewer than 200,000 people, like Pompe disease. That's because in 1983, Reagan signed into law the Orphan Drug Act, creating significant financial incentives for the development of orphan drugs. While orphan drugs still have to go through the same FDA evaluation process used for other new drugs, the FDA is typically more flexible in evaluating treatments for rare disease. In fact, the drug Crowley's father helped to develop for Pompe disease, Myozyme, was approved in under a year based on trials of just 39 people.

That's not unusual. Citing a report from the National Organization for Rare Disorders, the FDA said that about two-thirds of orphan drugs are approved with one good clinical trial, whereas two or three clinical trials are typically required for mass market drugs. Approvals for new orphan drugs have more than doubled over the past decade, with a record 37 of them approved in 2015.