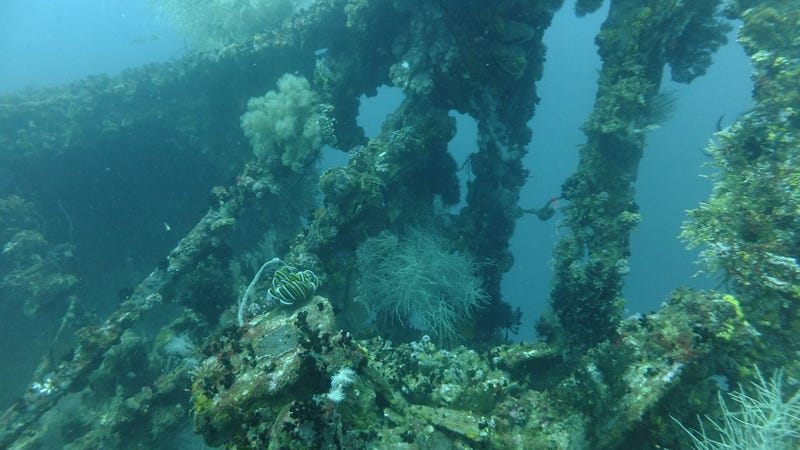 Late last year, the Netherlands defense ministry confirmed that two of its ships lost during World War II had disappeared from the bottom of the Java Sea, likely the result of illegal salvaging. Now, a trio of Japanese shipwrecks off Borneo have likewise been torn apart for scrap, highlighting what appears to be a growing problem.
As reported in The Guardian, the three shipwrecks—the Kokusei Maru, Higane Maru, and Hiyori Maru—have been stripped to practically nothing. Collectively known as the Usukan Bay Wrecks (also known as the "Rice Bowl Wrecks" on account of their cargo), all three are within a kilometer of each other, and are prized by recreational divers for their near-pristine condition and rich aquatic life. The three cargo ships were torpedoed off the coast of Borneo in 1944 by US forces, and may still hold the remains of dozens of crewmen.
The incident bears a striking resemblance to the disappearance of two Dutch wrecks lost during the Battle of the Java Sea. In both cases, blame is being pointed directly at illegal salvaging operations. But in the case of the missing Japanese wrecks, there appears to be some complicity from a local university.