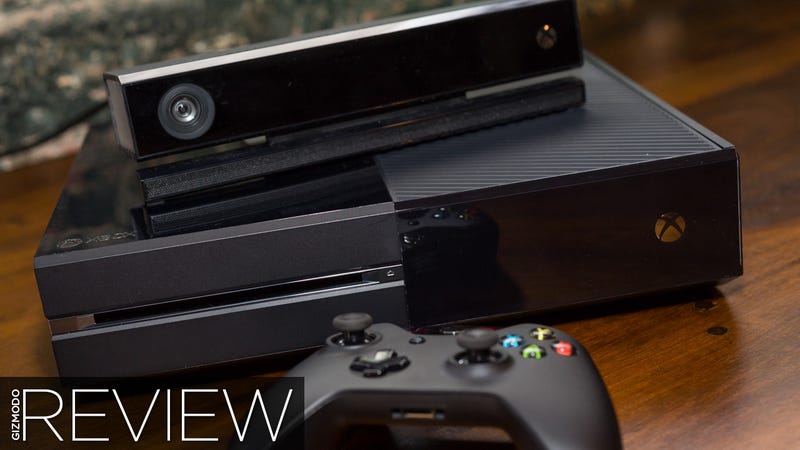 Eight years later, the Xbox 360's successor—and Microsoft's latest bid to take over your living room—is here. Somehow it's both worth the wait and quite not fully baked.
What Is It?
Uh, it's the Xbox One. The crazy ambitious follow-up to the Xbox 360, a wildly successful console and arguably the winner of last generation's console war. A box for playing games but also bossing around your television. A future machine.
Why Does It Matter?
The Xbox One is not only the heir to an absolutely enormous console hardware empire, it's also an ambitious strike out at the future. It's a Kinect-driven, media-focused, cable-TV-gobbling machine. It does more than any console before ever has, and does it admirably. At least, when it's working the way it should.
Design
Console
The first thing you'll notice about the Xbox One is that it is large. Comically large. It looks like a Xbox 360 ate an Xbox 360 slim. It's more VCR than Blu-ray player. And that's in addition to the external power brick, itself a heaping chunk of hardware. It makes me nostalgic for my SEGA Saturn in ways I don't fully understand. And it's waaay bigger than the PS4. But if all the extra space means none of the red-ringing, overheating problems the Xbox 360 had, it's more than worth it.