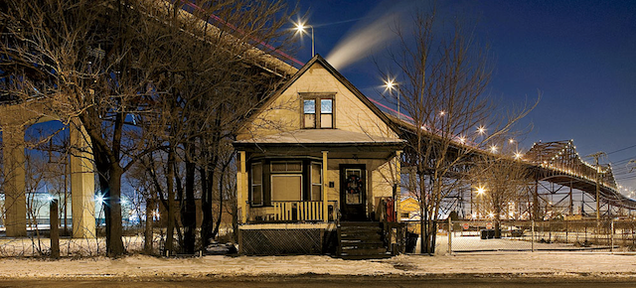 Some call them "orphan buildings," others call them "nail houses": Homes that remain despite waves of hungry developers who have long since bought and demolished the neighborhoods that once surrounded them. They're the ultimate holdouts, isolated artifacts of long-extinguished communities.
Over at Chicago Magazine, Whet Moser profiles a photographer named David Schalliol, whose new book Isolated Building Studies is a beautiful collection of photography focused on real estate development in Chicago. Schalliol seeks out houses that are the last remaining structures standing on once-dense city blocks—anomalies that remain long after their neighbors have been torn down.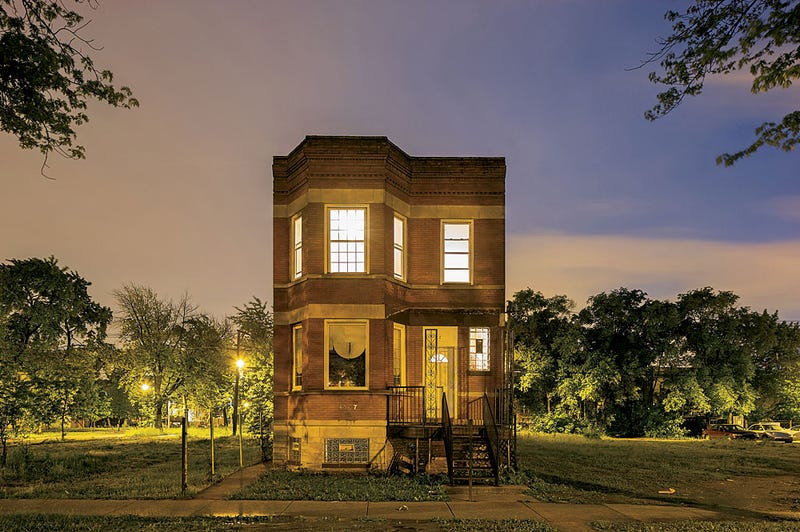 West Garfield Park, June 2013. Image by David Schalliol.
Back in the 00s, when the real estate bubble was at its zenith, developers bought and demolished huge sections of the city's South and West sides, anticipating a building boom. The boom never materialized, of course, and few of the houses escaped unscathed.
It's a phenomenon we've seen in Detroit and Baltimore, too. Not to mention China, where the term "nail houses" first emerged—named for the stubbornness of their owners. Check out some of Schalliol's photos and stories below, and tell us in the comments if your city has nail houses of its own. [Chicago Magazine]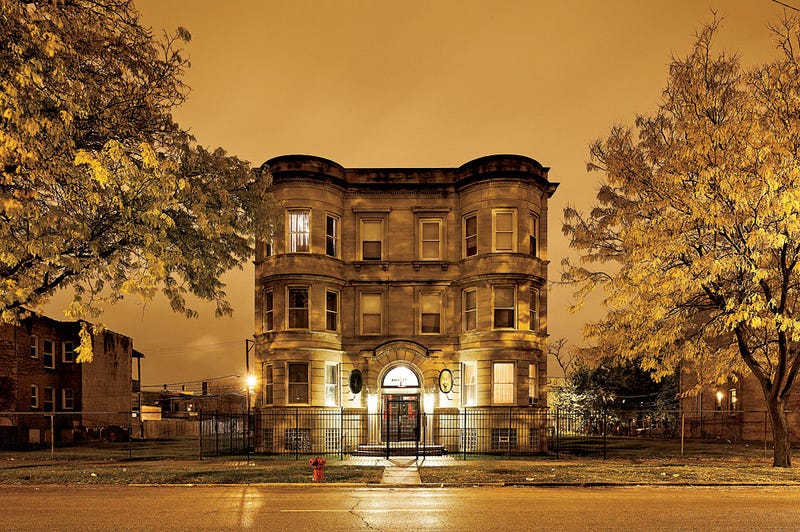 Grand Boulevard, October 2009 "I met a woman who was a nurse for the woman who owned the building. The owner was really proud of being able to maintain it in the way that she had and was hoping that, when she passed on, someone would pick up the torch." Image by David Schalliol.