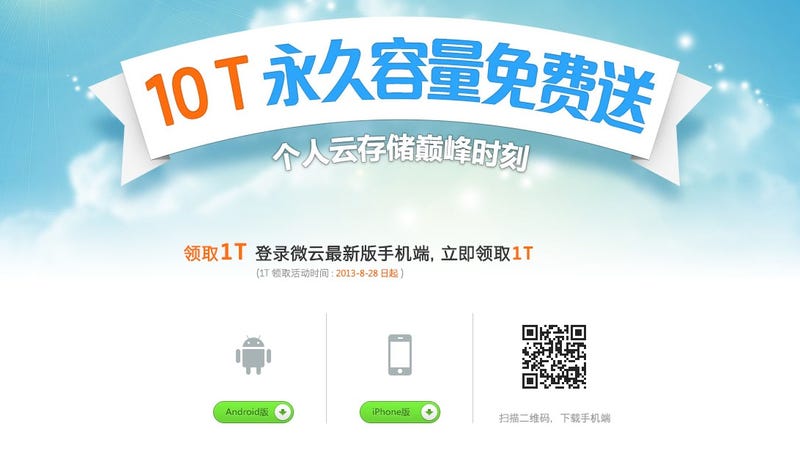 Cloud storage hotshots will give you a few GB to get started, but a Chinese tech company called Tencent is offering an insane 10TB. For free. All you have to do is trust them.
To get your free space, you just have to sign up for an account with Tecent's QQ instant messaging service, download their mobile app (Android or iOS), and activate your free storage on the promo site. But! There are two little catches.
First, you won't get it all at once. Instead, Tencent will start you out with a (still hefty) 1TB to start, and then as you fill it up, they'll apparently pump up your limit until it hits 10TB. No word on whether or not it goes back down if you delete stuff, but there's only one way to find out.
Second, where the hell are these guys getting so much free server space, and why would you ever trust them with that much of your data? Are they using looping hard drives? What is going on?