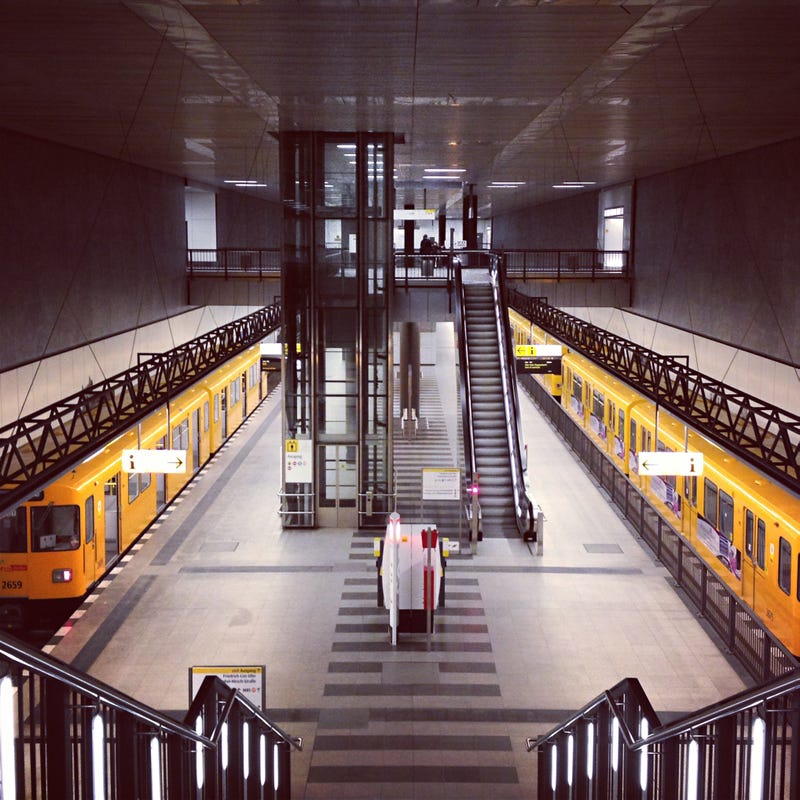 Changes in Red Hook, violence in Kiev, and new ideas for Paris from mayoral candidates. Plus Bogotá bans cars for a week, California might divide into six states, and the surprising history of Hollywood. These are all the Urban Reads you need.
"The trolleys were a reminder of a different era in Red Hook, a time of ambitious dreams to improve residents' lives. A time when a man could rip up the cobblestones, lay track, and run an electric street car down to the end of his line." On gentrification and the removal of the Red Hook trolleys [Curbed]
15 months after Sandy, a single home has yet to be repaired through New York City's Build it Back program [Capital NY]
In light of the violence in Kiev, looking at the design of plazas and squares as the centers of democratic revolutions [Atlantic Cities]
Lean Urbanism "focuses on revitalizing cities by finding ways for people to participate in community-building—specifically, by enabling everyday people to get things done" [Knight Foundation]
Bogotá's weekly car-free day became a car-free week, with several streets in the city completely closed to cars for seven days [Treehugger]
Paris mayoral candidates are all trying to one-up each other with outlandish proposals for the city [Atlantic Cities]
"2013 may be the year San Francisco turned on Silicon Valley and may be the year the world did too." A year after her tech bus expose, Rebecca Solnit covers the protests in her San Francisco neighborhood... [London Review of Books]
…and, in this response, Solnit is accused of narcissism, nostalgia, and NIMBYism [Bold Italic]
San Francisco residents might like this proposal to split California into six independent states, including a separate Silicon Valley… [LA Times]
…except that it's actually an "isolationist manifesto" that will only really help the tech industry [Valleywag]
A few things to consider during Sunday's Oscar ceremony: Hollywood was founded by a group of women who built classy homes, planted fruit trees, and bribed the city $100 to bring the streetcar to the tiny, dusty town [Curbed LA]
The top photo is by Tom Dolan, who you should be following on Instagram. Got an Instagram of your own you'd like us to use in our next link round-up? Tag it #gizmodocities and we'll be in touch if we want to post.