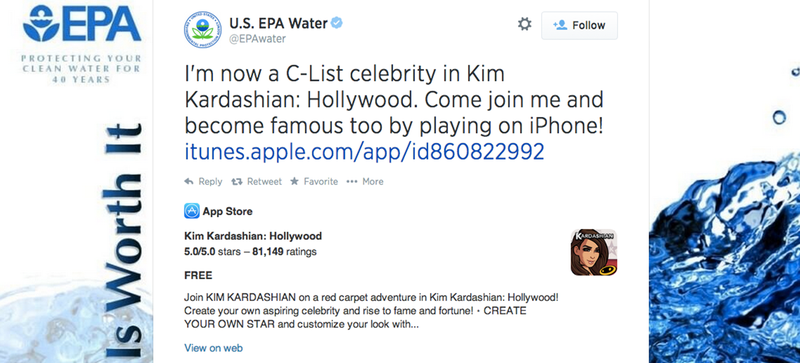 Apparently, someone over at the EPA can't stop playing Kim Kardashian: Hollywood, either.
I'm now a C-List celebrity in Kim Kardashian: Hollywood. Come join me and become famous too by playing on iPhone! http://t.co/SrloiiwUFZ

— U.S. EPA Water (@EPAwater) July 22, 2014
The tweet's been live for the past hour, and as of the time of posting, it's still up. Will the EPA delete the tweet? Can they still finish their photo shoot on time? Will they ever rise to the esteemed ranks of the B-List? Who's watching our water?
For some questions, there are no answers.
Update 12:30am: It seems the tweet has been deleted. RIP Kardashian EPA tweet, and we wish you the best of luck on that long, lecherous road to fame.