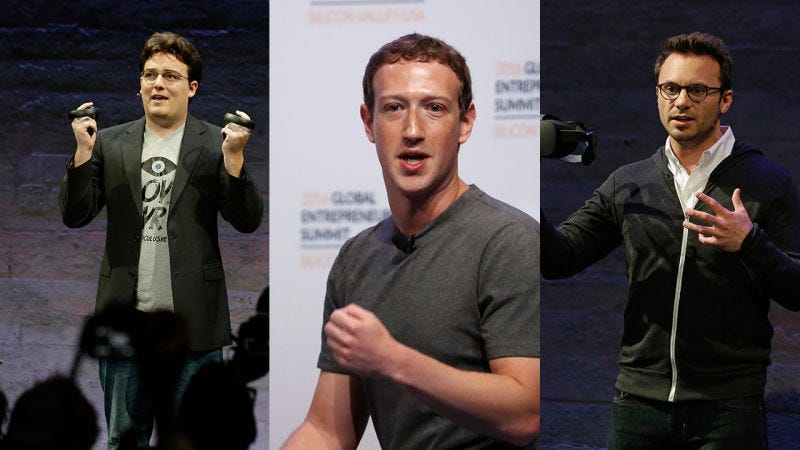 ZeniMax, the owner of game studios Bethesda Softworks and id Software, has been awarded $500 million by a jury in its lawsuit against Oculus Virtual Reality and its parent company, Facebook, according to Polygon. Oculus said they plan to appeal the verdict.
Facebook purchased Oculus VR in 2014 for $2 billion. After deliberating for two and a half days, the jury concluded Oculus did not appropriate Zenimax's trade secrets. Still, there will be jury awards for other wrongdoing.
According to Polygon, Oculus is paying out $200 million of the $500 million judgement because Oculus founder Palmer Luckey broke a non-disclosure agreement with Zenimax. The company is also on the hook for $50 million for copyright infringement. Both Luckey and Oculus will each have to pay $50 million for false designation. Brendan Iribie, the former CEO of Oculus, is also ordered to pay $150 million for false designation.
"The heart of this case was about whether Oculus stole ZeniMax's trade secrets, and the jury found decisively in our favor. We're obviously disappointed by a few other aspects of today's verdict, but we are undeterred," an Oculus spokesperson told Gizmodo. "Oculus products are built with Oculus technology. Our commitment to the long-term success of VR remains the same, and the entire team will continue the work they've done since day one – developing VR technology that will transform the way people interact and communicate. We look forward to filing our appeal and eventually putting this litigation behind us."
We've reached out to ZeniMax and will update this story when we hear back.