Ghosts can be very scary—if you need recent evidence of this rather obvious fact, set aside several sleepless nights so you can watch The Haunting of Hill House. However, not all spooks are trying to scare the crap out of you. Some of them are pretty cool! Here are our favorite friendly movie ghosts.

---
1) Adam and Barbara Maitland, Beetlejuice
The Maitlands (played by Alec Baldwin and Geena Davis) die at the beginning of the film and soon become the most adorably confused, exasperated, and relatable spirits ever—dealing with all the rules specified by The Handbook for the Recently Deceased and their brusque caseworker, the (mostly) obnoxious new occupants of their beloved house, and one very invasive "bio-exorcist." Beetlejuice makes it very easy to root for the Maitlands from the beginning—and also feel very jealous of Lydia Deetz (Winona Ryder) when she gets to have a Harry Belafonte dance party with her ghostly second set of parents.
2) Malcolm Crowe, The Sixth Sense
Despite that whole "doesn't know he's dead for most of the movie" thing, child psychologist Malcolm (Bruce Willis) chips away at his own issues while helping a shell-shocked kid named Cole (Haley Joel Osment) deal with his terrifying ability to see ghosts. When the fatherless Cole finally opens up about his "gift" to his mother and begins to try and help the spirits that demand his attention, Malcolm—who's a genuinely decent guy, even if it took dying to realize he was a workaholic who should have paid a little more attention to his wife—realizes he's on the wrong side of the veil himself.
G/O Media may get a commission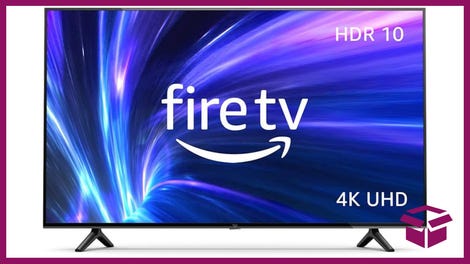 42% Off
Amazon Fire TV 50" 4K Smart TV
3) Sam Wheat, Ghost
Poor Sam (Patrick Swayze). He's just trying to live his best life with his true love (Demi Moore) when he quite innocently calls his asshole co-worker's attention to some unusual activity at their banking job. Turns out, of course, that the co-worker is caught up in all kinds of illegal stuff—and he's willing to have Sam killed to keep his secret. Sam's ghostly task is to take care of the unfinished business he left behind, which includes avenging his own death (and having a great time tormenting his murderer), but more importantly, watching over his pottery-making beloved until he's certain she will be safe from the evil forces that ripped him from her side. Also, being played by Patrick Swayze, he happens to be a hell of a dancer.
4) Héctor Rivera, Coco
Sorta like Malcolm in The Sixth Sense, Héctor's (voiced by Gael García Bernal) true identity is kept a secret throughout much of Coco—though most viewers will figure out who he really is before the movie shows its bony hand. In the meantime, the mischievous, good-natured spirit acts as a much-needed guide through the Land of the Dead for Miguel (voiced by Anthony Gonzalez), a human boy who's been accidentally transported there. As it turns out, the unique bond that Héctor and Miguel forge is no coincidence, since Héctor is the long-lost relative that Miguel is seeking to help bring music back into his family—and appropriately, the pair prove to be excellently matched duet partners.
5) Frank, Ghost Town
Ghost Town is kind of a murder-free spin on Ghost, if Ghost was told from the Whoopi Goldberg character's point of view. A wry dentist named Bertram (played by wry comedian Ricky Gervais) emerges from a near-death experience with the ability to see what appears to be every single ghost in New York City. But he's mainly aligned with one in particular, Frank (Greg Kinnear), who needs Bertram's help to steer his widow away from marrying the wrong guy. Frank's kind of a pain—in life, he was a bit of a sleaze; in ghost form, he's still not always totally honest—but he ends up helping Bertram just as much as Bertram helps him as they begrudgingly become friends, and everyone gets the happy ending they've earned.
6) Antoine, The 6th Man
After college basketball player Antoine (Kadeem Hardison) dies of a heart attack on the court, he returns to help his brother Kenny (Marlon Wayans) and the rest of their team roll over the competition in the NCAA tournament. The heart of the movie contains a lesson about facing your fears—and learning to let go of grief while still holding the person you're missing in your heart. And while it also offers a cautionary tale about why using a ghost to defeat your opponent isn't very sportsmanlike, it also has great fun with that same premise, and it leans heavily into the idea that Antoine and Kenny aren't just brothers, but best friends.
7) Baseball players, Field of Dreams
Keeping the sports theme going, we couldn't leave out Shoeless Joe Jackson (Ray Liotta) and the other old-timey ballplayers who materialize in an Iowa cornfield after farmer Ray (Kevin Costner) is mystically inspired to build a baseball field among his crops. A road trip and some supernatural soul-searching takes Ray away from the field for part of the movie, but ultimately the baseball players work their magic: allowing Ray a supernatural game of catch with his father as a young man, rescuing Ray's daughter from choking on a hot dog, putting Ray's skeptical brother-in-law in his place, and saving Ray's farm by attracting tourists who are inexplicably drawn to the "field of dreams." Go, team!
8) Frank's ghostly partners, The Frighteners
The special effects-laden movie that nudged Peter Jackson down the path to making Lord of the Rings stars Michael J. Fox as Frank, a psychic huckster with a truly unique con: He sends his ghostly partners to haunt houses, and then gets himself hired as a ghostbuster. Easy money. If the whole movie was just Frank hanging out with his goofy ectoplasmic pals, it would still be pretty great, but this is an R-rated horror movie from the guy who made Bad Taste and Heavenly Creatures, not a full-on comedy—and things get complicated when an actual very bad ghost enters the scene. Fortunately, by that point, The Frighteners has made it clear that some ghosts are good guys, too.
9) Captain Gregg, The Ghost and Mrs. Muir
This 1947 romance imagines that a young widow (Gene Tierney) moves to a beach cottage with her small daughter, where she soon meets the ghost of Captain Gregg (Rex Harrison), the salty-dog sailor who died in the house. Though he's quite rough around the edges—in addition to being, you know, a ghost—the unlikely pair forms a friendship, and then start falling in love when Mrs. Muir, in need of cash so she doesn't have to move back in with her wretched former in-laws, transforms his memoirs into a best-selling book. A corporeal relationship is, obviously, impossible, so Gregg takes a step back when Mrs. Muir attracts a new suitor—though circumstances eventually make it possible for the star-crossed duo to dreamily reunite in the afterlife.
10) Casper, Casper
I actually don't think I'd want to hang out with Casper. He's kind of a creeper. But he is the most famous friendly ghost, trying to make best buddies (or whatever) with Christina Ricci's character rather than scare her out of his house, unlike his grumpy uncles. So for that, he gets included here.
11) George and Marion Kerby, Topper
Here's another Hollywood classic, about the ultimate fun couple (Cary Grant and Constance Bennett) who die in a car crash but find themselves still roaming the Earth—so they descend on their stuffy friend Topper (Roland Young, who was nominated for a Best Supporting Actor Oscar) to try and get him to live a little while he's still, you know, alive. Screwball hilarity ensues, and audiences back in 1937 couldn't get enough, turning Topper into what's maybe the first supernatural comedy blockbuster.
12) Ghost of Christmas Present, The Muppet Christmas Carol
The Muppets do Dickens in this warm-hearted take on the holiday classic, which does get a bit spooky (as is tradition) with the Ghost of Christmas Future, but it also gives us the jolliest Ghost of Christmas Present ever. Also, maybe the most gigantic Ghost of Christmas Present ever. He appears just after the scene where Scrooge (Michael Caine) has relived the moment in his past where he missed out on true love, and his jovial presence injects the movie with a blast of Christmas cheer, showing Scrooge how his employee Bob Cratchit (Kermit the Frog) manages to celebrate with his family despite their health and financial struggles.