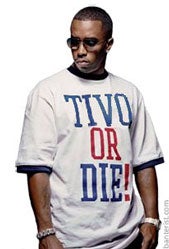 TiVo is now offering a $150 cash rebate for buying one of its PVRs between now and November 27. The rules don't specify where you have to buy the box from, which means you could go to Amazon.com or Dell—and purchase one for $99. That's right, buy a TiVo for $99, send in the $150 rebate and get paid $51.
Matt Haughey at PVRblog read the rules with a fine-tooth comb and doesn't see any discrepancy. I suggest jumping on this deal before TiVo finds a work-around.
How to get paid $51 to get a new TiVo [PVRblog]
Thanks to Banterist.com for the T-Diddy.