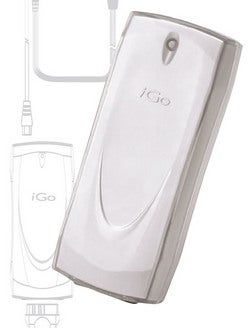 The iGo brand is old news, but this recent addition of Mobility Electronics' iGo everywhere130 AC/DV power adapter is pretty darn sweet. Instead of carrying around all kinds of adapter tips that would fit into different products with the older iGo products, this is all-in-one and promises to charge all your mobile devices, be they phones, laptops, MP3 players or digital cameras. Using a "power tip," the everywhere130 works with AC and DC power, and your electronics can be charged literally anywhere. Which means you can easily watch the whole first season of 24 on the plane without any battery failures. Plus, it comes with a DualPower Accessory so users can charge a high power and low power device simultaneously.
Mobility Electronics Universal Power Adapter [Bios Magazine]
Options and pricing for iGo adapters
Okay, we lied. We were just testing you, we swear. This thing requires you to carry around multiple tips for your different devices, but it's nice because you don't have to lug around giant power adapters for your fleet of electronics.