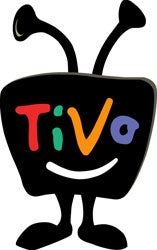 Like a young D.C. intern at a House black-tie fundraiser event, TiVo is looking to be manhandled. Barrons released an article over the weekend detailing how the DVR company fits the description of a prime buyout candidate. Fresh from its recent patent victory over EchoStar, TiVo's stock is up 12 percent from closing on Friday.
Similar to our doe-eyed intern, TiVo has had many suitors in the past, but none have had the courtesy of following through. Competitors and companies interested in getting into the market such as DirecTV, Comcast and Cisco were all mentioned as possible candidates.
Now may be the right time for TiVo to be integrated into a larger home entertainment market strategy. Microsoft's Vista is just around the corner and has its own integrated DVR functionality. Cable providers are also pushing their own boxes heavily on subscribers. TiVo may just be the thing one of these companies needs to dominate the digital recording space.
TiVO ripe for buyout? [Ars technica]