Not sure if you've been paying attention, but the world isn't looking so great right now. People are scared. There's no easy way to make yourself feel better in these trying times, but here's something good—zoos around the globe are having a #CuteAnimalTweetOff.

The tweet-off began after the National Zoo released a picture of its adorable new seal. After a Virginia woman challenged her state's aquarium to get in on the cuteness, the viral moment we all desperately needed was born.
So take a breather from checking your breaking news notifications, and instead, gaze lovingly at these good, innocent creatures.
G/O Media may get a commission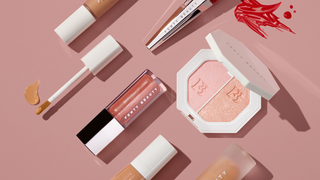 Complete Your Complexion Essentials
Feel better now? No?
How about now?
With such fierce competition, it's hard to declare a winner, but I'm pretty sure it's all of us.