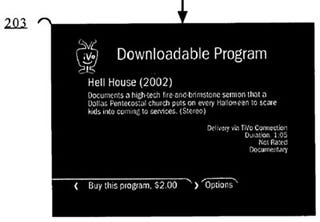 Speaking of TiVo, the US patent office gave the world a sneak peek at TiVo's new download service labeled "Method and apparatus for secure transfer of previously broadcasted content and Method and apparatus for secure transfer and playback of multimedia content".
In English, this means TiVo is going to let you download a show/movie on demand, kind of like pay-per-view. The different types of content are going to be free, subscription or pay-per-view, and are going to be priced accordingly. TiVo is using the same type of authentication scheme as the TiVoToGo encryption/decryption system.
This is quite interesting, and we'll be interested in finding out whether the downloaded content will be in HD, in the case of their upcoming HD capable TiVo systems.
TiVo Applies For DVR PPV Patent [Zatz Not Funny - Thanks Mike!]