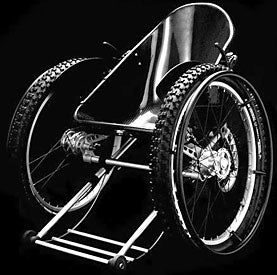 Wow. Now that is some nice design. These TREKINETIC wheelchairs are built for off-road and city riding and include shock absorbers and high-performance brakes.
Plus, they're completely foldable and look way cooler than the metal monstrosities we've seen up until now.
The page has reached its bandwidth quota, unfortunately, but MedGadget has most of the data. Here's a Google Cache.

Product Page [Trekinetic via MedGadget]