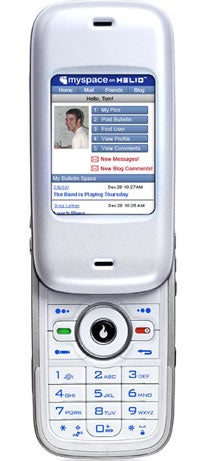 VK Mobile, makers of one of Helio's two handsets, has filed for bankruptcy. There has been speculation that Helio has gone two months with only a couple hundred subscribers, claims that have been denied by Helio. The Korea Times also speculates that VK's bankruptcy will send ripples to Pantech, the maker of Helio's other handset. The Times also thinks that only Samsung and LG, the two largest Korean cellphone manufacturers will eventually survive.
What does this mean to you? Well, Helio's performance so far—performance which sparked the 100 subscriber rumor— isn't making any handset makers jump for joy. And since the poor performance of the MVNO affects the hardware manufacturers, and vice versa, this probably isn't a good time for any of the three companies. Meaning, if you sign up for a Helio plan now, be on your toes for possible changes in the future.
We're not saying don't get on Helio—what they offer is pretty darn impressive—we're just saying that readers might want to watch what's going on with the two phone makers, VK and Pantech.
VK Bankruptcy May Trigger Chain Reactions [The Korea Times]