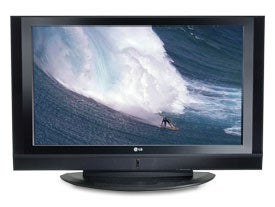 Not many people know this, but PC World does one hell of a job testing out TVs. According to my inside sources, they've a entire HDTV facility dedicated to LCD, Plasma, and CRT molesting. This week, editor Laura Blackwell spilled the beans on how they put the sets through the wringer to "evaluate technology products in a real-world setting, with applications that an average user is apt to use day in and day out." Like:


We use a color analyzer to choose the preset color temperature setting that most closely matches the recommended setting of 6500K.

What, you don't have a color analyzer? Silly Eggheads — OMG, no one has a color analyzer at home! Likewise, Archnemesis PC Magazine at Ziff Davis has their own HDTV testing lab. So, who has the bigger test bench?
How We Test HDTVs [ PC World ]