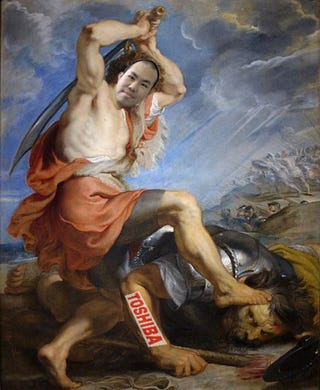 Big Media are starting to take notice of blogs such as the one you're reading right now, as evidenced by the New York Post citing our own Associate Editor Jason Chen. The monster Gizmodo blogger was sought out and quoted by the big-city newspaper in "Tech Wars," an article about how blogs are pretty much taking over the world. Said the awe-inspiring Chen about the speed with which we post up the big stories here at the Giz, and how we sometimes actually influence the big retailers:
"We jump on press releases really fast. The same day a press release comes out, we turn out a post analyzing what this means to the community." When Toshiba's HD-DVD player first dropped, "there were lots of problems," says Chen. "Because of all the blog reports, Toshiba had to get a firmware update out there faster than if the reviews came from magazines."
That's right, folks, the fat cats are starting to listen to us. Wonder why the New York Post had to refer to us as "tiny online bloggers." We're not so tiny any more!
Tech Wars [New York Post]