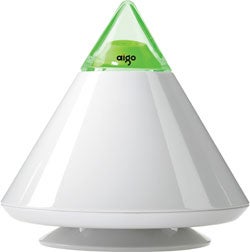 This Aigo F529 Omnisphere audio system is an MP3 player, speakers, and household decoration all in one. The F529 has 1GB of internal memory holds around 250MB of MP3s and a MMC/SD card slot for even more music.
The speakers give you 360-degrees of "omni-directional" sound and a 4096 color LED on top that can be set in time to your music. Pretty neat device device for either the kids room or the the back of your van, down by the river.
Available now for 70 ($133).
Product Page [Advanced MP3 Players via Tech Digest]