October is nearly here, which means it's time to re-up your pile of reading material for a new month. And there is some excellent subject matter here: Twin Peaks, political intrigue, magicians, artificial humans, the apocalypse, vampires, and Young Frankenstein, to name just a few.

The Best American Science Fiction and Fantasy edited by Karen Joy Fowler and John Joseph Adams
The co-founder of io9, Charlie Jane Anders (All the Birds in the Sky), has a short story in this collection, which also features works by Salman Rushdie, Kelly Link, Ted Chiang, and more. Karen Joy Fowler (The Jane Austen Book Club) serves as guest editor. (Oct. 4)
G/O Media may get a commission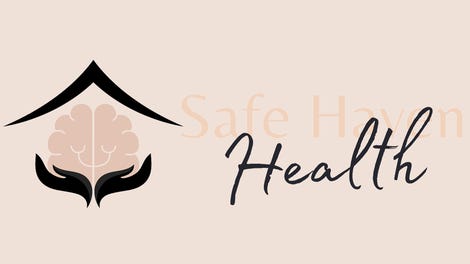 Addiction counseling
Safe Haven Health
Crosstalk by Connie Willis
A pair of lovebirds who both work in tech decide to undergo a simple medical procedure to increase empathy between them. But things don't quite work out as planned, and the woman in the equation finds herself connected to someone else entirely—in a way far beyond what she signed up for. io9 will be featuring an exclusive excerpt from Crosstalk Mon/3 and an interview with Willis Tues/4, so check back next week for more. (Oct. 4)
A City Dreaming by Daniel Polansky
An ageless magician fond of drinking beer and sleeping late visits New York City to visit old friends, only to find the city has changed in unexpected ways—and a supernatural war is brewing on its fringes. (Oct. 4)
Impersonations by Walter Jon Williams
The Nebula-winning author's latest follows a badass warrior who runs afoul of her superiors—and must endure being assigned new duties on the out-of-the-way outpost known as Earth. Fortunately, she's fascinated by Earth history; unfortunately, she soon realizes she's got an enemy on the aging planet. (Oct. 4)
Replica by Lauren Oliver
This tale about artificial humans follows a pair of young women whose stories eventually become intertwined. The design of the book matches the concept; once readers finish one tale, they can flip the book over and begin the new tale starting from the other cover. (Oct. 4)
The Rise of Io by Wesley Chu
An intergalactic small-time crook is in the wrong place at the wrong time when a body-swapping alien chooses her as its next host. That would be strange enough, but her invader also needs her help investigating a series of mysterious murders. (Oct. 4)
Savant by Nik Abnett
This debut novel imagines a future in which the Earth is protected from alien invasions by a shield kept in place by psychics. But what happens when one of the key generators of its mindpower becomes compromised? (Oct. 4)
The Wall of Storms by Ken Liu
This sequel to the very well-received "silkpunk epic fantasy" Grace of Kings promises more adventures and treachery in the island nation of Dara. (Oct. 4)
The Hag-Seed by Margaret Atwood
It's an especially good time to be an Atwood fan, between her graphic novel, Hulu's upcoming Handmaid's Tale adaptation, and novel Hag-Seed—the author's fresh spin on Shakespeare's The Tempest. (Oct. 11)
Young Frankenstein: The Story of the Making of the Film by Mel Brooks
If you're a fan of Mel Brooks (who isn't?), this is gonna be a must; the timing of the release is sadly coincidental, but it's also a nice tribute to the late Gene Wilder.
Judd Apatow wrote the forward; the book contains over 225 photos and presumably just as many juicy behind-the-scenes stories. (Oct. 18)
A Game of Thrones: The Illustrated Edition by George R.R. Martin
We sure wish we could include a little something called The Winds of Winter on this list. But circumstances being what they are, this deluxe, illustrated first volume in GRRM's A Song of Ice and Fire will have to do. (Oct. 18)
Everything Belongs to the Future by Laurie Penny
This dystopian tale imagines a not-all-that-far-fetched future in which rich people are able to purchase special treatments that allow them to live forever. (Oct. 18)
Exploded View by Sam McPheeters
This detective tale, set in the year 2050, follows an LAPD homicide cop as she works a tough case using advanced technology that might actually be as harmful as it is helpful. (Oct. 18)
The Mammoth Book of Kaiju edited by Sean Wallace
An anthology of short stories about giant monsters that's nearly as big as Baby Godzilla, at over 600 pages. Contributors include Neil Asher, Gary McMahon, Frank Wu, and more. (Oct. 18)
Neil Gaiman's Troll Bridge by Neil Gaiman, Illustrated by Colleen Doran
The second of two Gaiman short stories to be transformed into a graphic novel is here. It's about a troll that begins tormenting a young boy and follows him as he grows up, too, in a saga that's vividly brought to life by Doran's drawings. (Oct. 18) Link to buy at Amazon.
The Secret History of Twin Peaks by Mark Frost
Twin Peaks returns to the airwaves next year, and David Lynch's co-creator has written this novel to further fan the flames, promising a deeper examination of the tiny town's history and its many deep and troubling mysteries. (Oct. 18)
Certain Dark Things: A Novel by Silvia Moreno-Garcia
Moreno-Garcia (Signal to Noise) returns with another fantasy tale set in Mexico City. This time, the main character is a vampire who falls for the young man she's earmarked as her next victim. (Oct. 25)
Faller by Will McIntosh
The Hugo winner returns with a stand-alone novel about a man named Faller who awakens on an Earth that's been drastically, terribly altered—and must figure out who he is and how to survive. (Oct. 25)
A Taste of Honey by Kai Ashante Williams
A new novella set in the same world as the author's epic fantasy The Sorcerer of the Wildeeps. (Oct. 25)
The Terranauts by T.C. Boyle
Circa 1994, a group of scientists move into a series of glassed-in biomes, under close scrutiny of the media and the project's creator, who has a bit of a God complex. Things soon go awry in this latest novel from the author of World's Endand The Road to Wellville. (Oct. 25)
This Way to the End Times: Classic Tales of the Apocalypse edited by Robert Silverberg
With the election looming, what better time to revisit and discover stories about the apocalypse? Authors include Jules Verne, Ursula K. Le Guin, Connie Willis, and many more. (Oct. 25) Link to buy at Amazon.