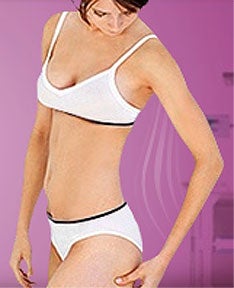 A new technology called Ultrashape gives plastic surgeons a non-invasive way to get the fat out of your body. Instead of cutting you open and sucking out the lard, Ultrashape uses ultrasound to "break down" fat cells so your body can expel them the next time you expel something. Sounds a bit like the side effects of eating chips with Olestra.
We're not sure how well it works, but if we can get out of doing any form of exercise at all, then it's a winner in our books.
They've even got a demo video on the website narrated by a robot showing the plastic surgeon circling "problem areas" on the fatty patient.
Product Page [Ultra Shape via Red Ferret via Uber Gizmo]