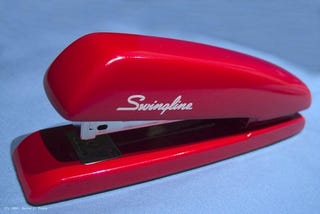 Brian here. Just saying hello. It's Monday. Suppose you're at your desk, thinking about how your boss is a jerk for making you work Sunday. Or, if you're a boss, thinking about that numbskull Tommy in the Engineering department. He has got to go. Well, I've got something you might be interested. Gizmodo's new Job board.
It's no secret that while the general public shuns gadget geekdom like we're lepers with phones and mp3 players falling off our persons, tech editors, publicists, and engineers, well, they read us. So, it makes sense to post a job to replace that idiot Tommy, or find a job to get away from idiot boss, on Gizmodo. You can do it while you're procrastinating looking at Chen's posts on robot boobies.
And if you're posting, it's normally 25 bucks for 30 days. That's 1/3 the price of craigslist job postings (in SF, where it's $75. In NY it's $25. CL is mostly free in other locales). Right now, for a short while, you can get a coupon code for a free job listing by emailing jobshelp AT gawker DOT com.
Gizmodo Job Board [Gizmodo Job Board]
Update: Fixed Craigslist pricing info.