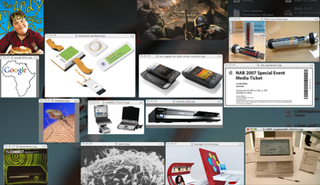 Hey Travis,
Do you have a tattoo? I've always wanted one, but never could commit to a design. Maybe as a test run I'll get my MacBook all tatted up.
But did you hear the big news? Lam found out the hard way that Rapex, the anti-rape gadget, is being released. Not that it was that big of a deal in the first place, his sperm's probably already damaged thanks to his cell phone.
And Chen said that the black 360 is real, and not just some mean April Fools' joke. But I've been burned too many times by this rumor, so I'm just going to wait for the official word from MS.
Anyways man, have a good Tuesday.
Ben