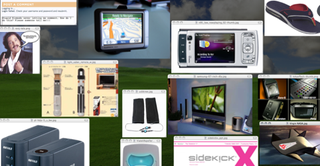 Dear Apple addicts,
Just in case you missed it, yesterday, we got our hands on the real-deal Apple TV. You can start drooling while you check us out opening it & then setting it up.
But there's more to life then just Apple (Really, there is), like new pictures of the Xbox 360 Elite. Who knew MS could play the color game so well?
And GooTube isn't going to be the only monolith on the streaming video block forever. A conglomeration of NBC, Fox, AOL, MSN, MySpace and Yahoo! are uniting to create their own site.
Finally, I'm so glad that I waited to buy my new pair of sandals. Mine are falling apart as we speak, but now I can pick up the new Reef Dram sandals that are 1-part sandal, 1-part flask.
That's all for now, you can go back to tracking your Apple TV shipment every two minutes.
Love,
Ben