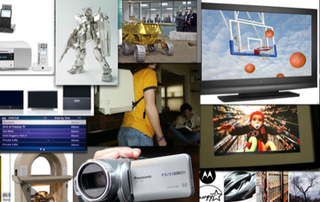 Nievus Vista Media Center—You say that you want Windows Vista, CableCards, and HD. But you want it all rolled up into one entertainment center sized package? Then check out our hands-on.
Gizmodo Wins Blogger Tournament—We are the champions, WE A-A-A-RE THE CHAMPIONS. And the best part is that we didn't even have to shoot a basket.

Xbox 360 Warrenty v3.0—The more you practice, the better you get. And with all of the 360's that have broken, their warranty just keeps on getting better.

Netgear HD EVA8000—As long as you're not trying to view iTunes media or wirelessly stream HD feeds smoothly, the HD EVA8000 just might be your cup of "media serving" tea.