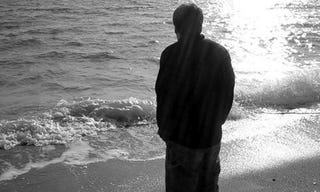 So you stood us up. That's cool. We weren't waiting around all weekend with a half-empty bottle of Chardonnay and two cold plates of salmon - your favorite. Here's the other stuff you missed not related to our sad, lonely, slightly hairy manbosom peaking out of our robe the slightest amount:

Optimus Maximus Keyboard are officially up for pre-order.
We plan to beef up our security with plasma rays.
An analyst actually called the iPhone the Second Coming.
We got a sneak peak at the Nokia 8600 Luna.
A tiny bit more surfaced on the Dean Kamen Cyborg Arm.
We saw a red Zune.
It gets lonely without you around. Come see us next weekend. And by "come see us" we mean it's over, losers. And by "it's over, losers" we mean "we can change and be more independent if you would just call".