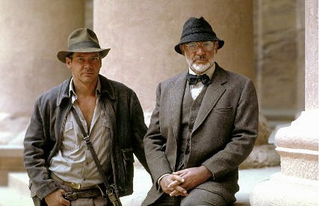 I finally cleared out all the damn boxes from my apartment only to have the UPS and FedEx guys drop off even more. Oh, well. What are you doing for the long weekend? I may be stopping by a museum thanks to the consumerist, who tells us that BoA card holders get free admissions in May. Neat!
Elsewhere, tech's working on a new comment feature for you. You may have seen it on the site already (it popped up once or twice, inadvertently), so the lucky people who saw it can tell the rest of us what it is. I don't want to ruin the surprise.
Want to get a comment account? Here's how:
1) Choose a post, click on it, and scroll to the bottom.
2) Click "New User? Here's what to do."
3) Fill in the comment, choose a username and password (the one you want to use for your eventual comment account), and hit "Submit."
4) Refresh the page to see if your comment shows up. If it hasn't within a day or two, try again with a better comment.