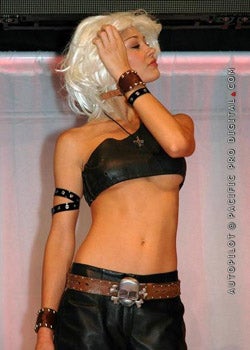 E3's finally over, and most people (where the hell is Ashcraft?) made it back to their respective homes safely. So what did we think of the new, more subdued format? Well, seeing as we got to see the old format a couple times—complete with booth babes, loud music, gigantic show floors and weird gadgets—we're happy to say we like the new E3 more. Even without the booth babes.
It's not that we didn't like the old one in theory. It's great if you're an exhibitor or someone just going there to check out the games. But if you're going there to actually do coverage on stuff? That was a nightmare. Pushing through tens of thousands of sweaty nerds and wading through long-ass lines just to see what you needed to see was not our idea of fun. This new E3, with the small meetings and more one-on-one time with execs really allowed us to do better coverage.
What do you think?
Don't know how to comment? Here's how:
1) Click on the "Register" link on the top right of the page. Fill out the form by choosing a username, password and email for your eventual comment account.
2) Choose a post, click on it, and scroll to the bottom.
3) Fill in the comment.
4) Refresh the page to see if your comment shows up. If it hasn't within a day or two, try again with a better comment.