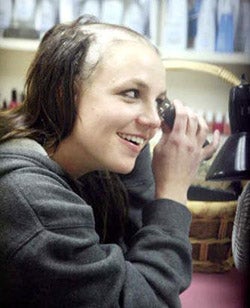 That hair feature I've been talking about for a while is finally up. Good times. If you're wondering why there were no pictures of my shaven crotch, well, check on Fleshbot (kidding). I decided to save everyone the pain of having to look at that, even though Frucci and Travis really, really wanted to see it.
Speaking of hair removal, I'm interested in what you guys use besides the three I tested. Any spectacular ones? How about for nose hair removal? Let me know in the comments.
Don't know how to comment? Here's how:
1) Click on the "Register" link on the top right of the page. Fill out the form by choosing a username, password and email for your eventual comment account.
2) Choose a post, click on it, and scroll to the bottom.
3) Fill in the comment.
4) Refresh the page to see if your comment shows up. If it hasn't within a day or two, try again with a better comment.