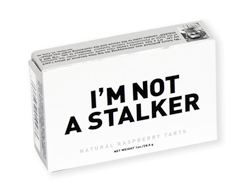 We seem to have finally gotten the login problems worked out of the commenting system. Use the login at the top of the page and not next to the comment bar if you're still having problems. That one should work. We've also got new features like commenter following, so you can choose to follow the guys in our hall of fame or Giz editors when we comment on stories. Fun times.
Don't know how to comment? Here's how:
1) Click on the "Register" link on the top right of the page. Fill out the form by choosing a username, password and email for your eventual comment account.
2) Choose a post, click on it, and scroll to the bottom.
3) Fill in the comment.
4) Refresh the page to see if your comment shows up. If it hasn't within a day or two, try again with a better comment.
I'm not a stalker