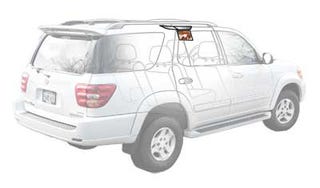 In a conference call today, Sirius CEO Mel Karmazin has a hell of a quote that is getting me all excited in my underroos.

We are close to signing deals to offer the best video programming for kids as part of our OEM offering in the second half of the year

Whaaaa? Sirius video! He may have said that it is only going to be kids programming, but that is just the baby step. I just wonder if the small antenna used for satellite radio will still be able to handle streaming video. Everyone knows that Dora the Explorer is a streaming whore. We'll keep you posted as more details arrive, but Sirius has been running their mouth about providing video for quite some time now so who knows how SIRIUS they are about it. Oho, a pun. LOL!
SIRIUS Video initiative is 'well under way' [Orbicast]