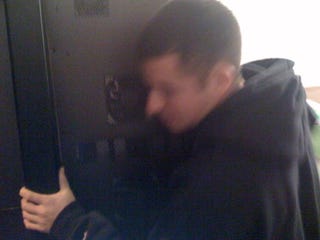 Oh boy, this is sad. I hate goodbyes. The Gizmodo Gallery is over, and they just came to pick up the Panasonic 103-inch.
She was good to us. She let us play. She gave us all the glitter and all the shiny pixels. She made our hearts explode with joy and love. But now she's gone.
Oh my, how much I miss you, girl.